Learn the skills required to succeed online either through remote online working, affiliate marketing, vlogging, blogging, podcasting, e-commerce, or starting an online business.
Ukandoo Academy Membership
Ukandoo Academy is a FREE membership site open to individuals and businesses all over the world.
Our extended team has spent a couple of years building the platform and creating the content including over 500 lessons arranged in modules and short courses. Our Digital Skills Training provides micro-learning that is painless (micro-learning via short videos is easier and more effective) and performance driven (put what you learn into practice to see results in your work or business).
Membership Benefits
Digital marketing training academy, affiliate marketing programme, digital tools and ready-made websites you can adapt, exclusive private member community and an incredible 'earn while you learn' opportunity.
Modular Video Training
The Ukandoo Academy training programme provides individuals and small business owners with the opportunity to quickly start or grow a profitable online business anywhere in the world. The training modules are carefully designed to walk you through the learning in a structured way. There are also extensive archives of training materials and past webinars which are updated weekly.
Masterclass Webinars
Ukandoo Academy holds regular masterclass webinars in everything from online marketing to social strategies to advertising techniques. You can be assured of receiving the latest and best advice from experts in their field. Hearing how to make small changes in your marketing can sometimes be all it takes to skyrocket your performance.
Earn While You Learn
There certainly aren't many educational programmes that give you the opportunity to earn while you learn but Ukandoo Academy has one of the best affiliate marketing opportunities online today. Not only can you promote Ukandoo Academy, you can also learn about how to promote other products for sales referral commissions also.
Courses and content within Ukandoo Academy includes: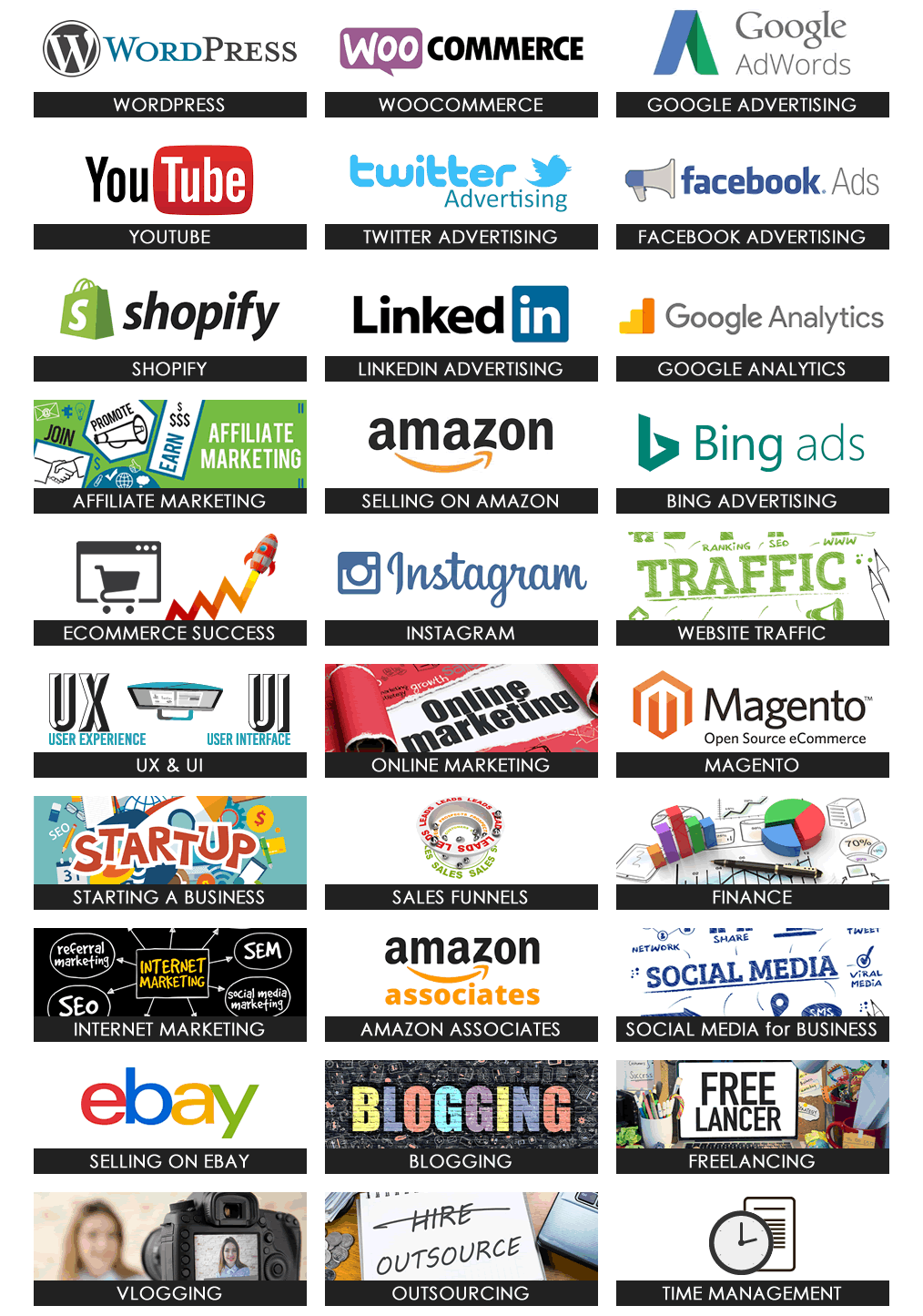 Join Ukandoo Academy for FREE
FREE access to all the lessons, module, and courses, plus access to tools and resources to help your business thrive.